Meet Our Team
Deborah Bilancione
Practice Administrator
Deborah joined our team in 2016 and brings her bright outlook and 40 years of experience with her. In her leisure time she enjoys spending time with family, gardening, embroidering, water related sports, travel and photography.
Maitland Dentist | General & Cosmetic Dentists
Melissa Ruiz
Financial and Insurance Coordinator
Our upbeat financial and insurance coordinator is Melissa. She graduated from Bishop Moore High School and then as a dental assistant from Orlando Vo-Tech. She started as a dental assistant in our office in 1998 but has been in dentistry pretty much her entire life. Melissa's father, mother and uncle all work in the dental field. She lives in Altamonte Springs with her husband and young son and enjoys shopping and spending time with her family.
Maitland Dentist | General & Cosmetic Dentists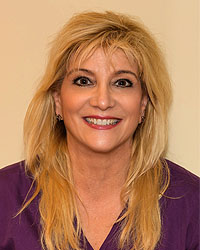 Debra Clark
Hygienist
Debra completes our hygiene team. She started out as a dental assistant and is working on her 16th year as a dental hygienist. When Debra is not working she likes to travel and loves cooking gourmet dinner for friends. When the weather is nice you can find her on a tennis court or on a boat somewhere.
Maitland Dentist | General & Cosmetic Dentists
Rebecca Drury
Hygienist
Rebecca graduated from Valencia Community College in 1985 and has been the cornerstone of our dental hygiene department since 1992. In her free time she enjoys the bike trails in Seminole County, a good day at the beach and visiting her daughter in Atlanta.
Maitland Dentist | General & Cosmetic Dentists
Brittany Brower
Hygienist
Brittany Brower is our newest team member! She comes to us with over 5 years of experience as a dental hygienist. She was born in Clearwater and raised in Tarpon Springs/Central Florida and she enjoys spending time weightlifting or outdoors with her daughter and Goldendoodle.
Maitland Dentist | General & Cosmetic Dentists
Angie Best
Hygienist
Angie has worked with Dr. Bilancione for 20+ years and is a welcome addition to our team. Married with two grown children, Angie has lived in the Orlando area since she was a small child so she considers herself a native. Her heart is in her work and her patients are so thankful for her dedication. She rounds out our dental hygiene department.
Maitland Dentist | General & Cosmetic Dentists
Julie Lynn
Dental Assistant
Julie, AKA "Jules" is one of our talented dental assistants. She was born in Tallahassee, therefore a lifetime FSU fan. She grew up in Orlando and has been in dentistry for 30+ years. She has 2 grown kids whom she loves dearly. Julie can be seen on weekends either running in Baldwin Park or cycling the Cady Way and Seminole trails. She loves good food, wine with friends and is an avid moviegoer.
Maitland Dentist | General & Cosmetic Dentists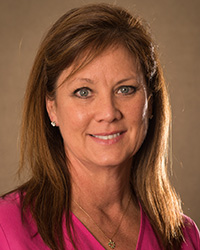 Sheree Ravenscroft
Dental Assistant
Sheree is our part-time dental assistant. She is an Orlando native and graduated from Oakridge High School. Sheree received her A.A. degree from Valencia Community College and attended Orlando Vo-Tech for the dental assisting program. She is married to her husband, Tom, and they have two, grown children. When we are not keeping Sheree busy here at the office, she enjoys boating and working in her yard.
Maitland Dentist | General & Cosmetic Dentists
Roberta Ortiz
Dental Assistant
Roberta entered the dental field in 1978 after graduating from dental assisting school. Born and raised near Albany, NY, she moved to Florida in 1983. Roberta spent 21 years as Dr. William Stalker's assistant before joining our practice in 2012. She is proud to assist Dr. Midkiff in changing the lives of his patients. Her kindness and skills are appreciated by all those who are in her care. Her big heart extends to the shelter animals at the local Humane Society, where her son volunteers. Roberta just recently acquired her first passport and is looking forward to using it soon.
Maitland Dentist | General & Cosmetic Dentists
Danielle Orak
Appointment Scheduler
Our newest addition brings her friendly and helpful disposition to our front desk. Raised in the Orlando area she has extensive experience working in the dental industry. She is newly married so she and her husband enjoy weekends kayaking and hiking with family and friends.
Maitland Dentist | General & Cosmetic Dentists